[ Each appropriate manager takes charge of their stages in process ]
LET'S HAVE A TALK TER (Transparency, Equity, Rationality)
As you are aware, LOYPOS is a non-IPO company so, we have tried to open its corporate governance with the internal information in a transparence, equal, and rational manner since its foundation. Especially, we get rid of what the information is only provided internally by positioning nonexecutive directors. Additionally, we are objectively evaluated and analyzed by the external management consultant and technical advisor in an entire business matter.
In the meantime, we have notified all the partners in the company of the performance and results of our business and we open the meeting room to anyone wants to participate in a periodical or regular meeting regardless of rank.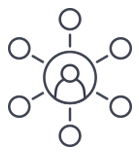 • The internet anonymity board in the internal groupware system
• Proposal for innovation system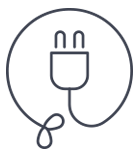 • Be scrutinized by the internal HSE committee
and the external advisors and nonexecutive directors.
Corporate Social Responsibility
Loypos Corporation is one of the leading companies in Korea and we have manufactured and exported tapes for power cable around the world.
Loypos focuses on 7 core values (Health, Safety, Environment, External Stakeholders, Local Community, Risk Management, Realization of Value) for sustainable business and prepares corporate social responsibility.
In the meantime, Loypos is a small-medium sized company but, we are going to start to manage health, safety of all the partners, their value realization and the coexistence of Loypos, local community and other companies in accordance with our risk management.
Additionally we will be the evangelist for protecting our environment which helps us to exist in this world under the name called Family